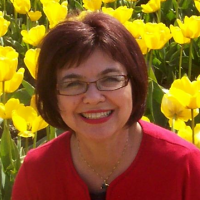 Darlene Foster
Action & Adventure, Teen & Young Adult, Children's
Brought up on a ranch in southern Alberta, Darlene Foster dreamt of writing, travelling the world and meeting interesting people. She also believes everyone is capable of making their dreams come true. It's no surprise that she's now an award-winning author of children's adventure books who divides her time between the west coast of Canada and Orihuela Costa, in Spain.
Video
Amanda in Holland: Missing n Action
I have always read all the latest cookery books and magazines, from all over the world.
Delia Smith